190g oats
100g nutella
3 banana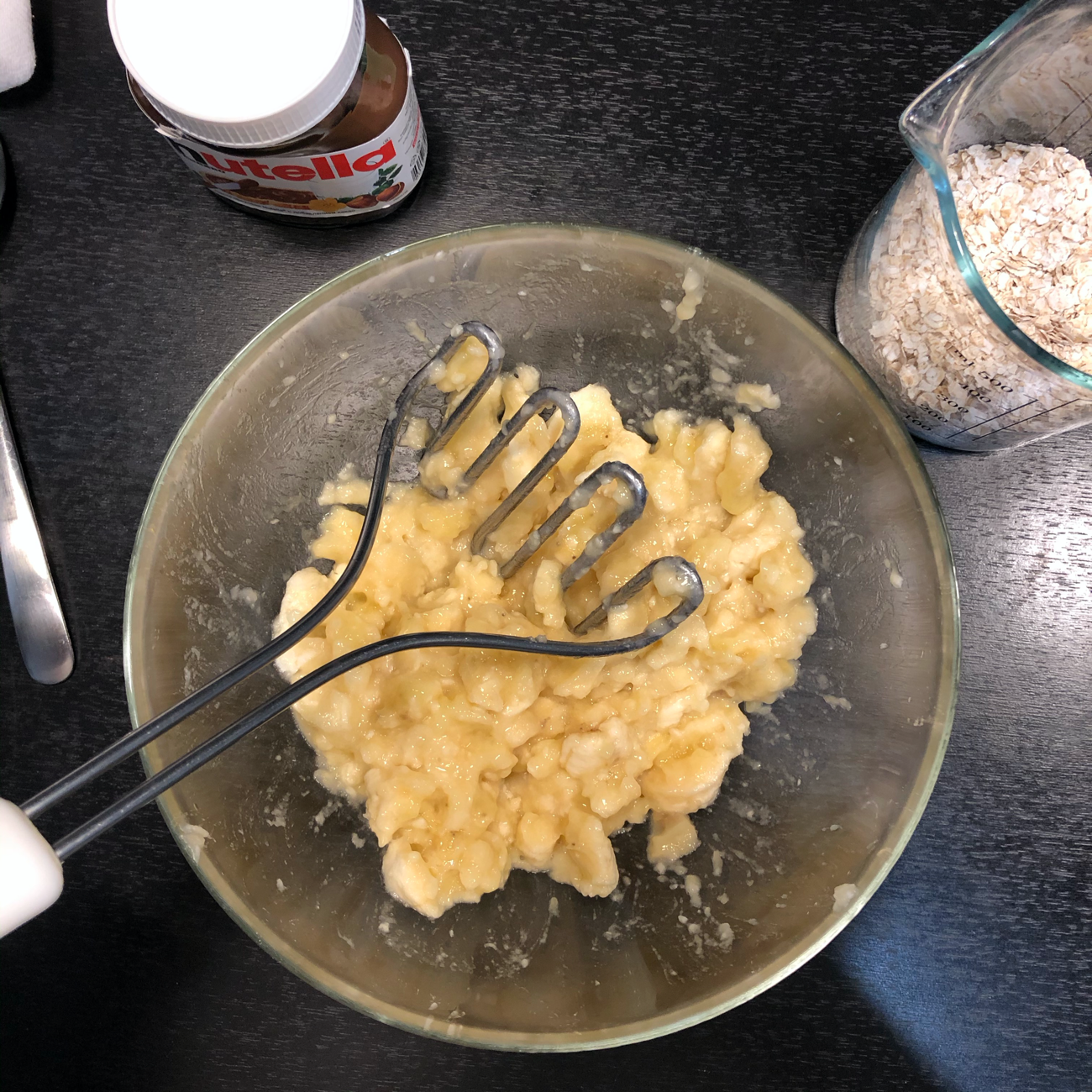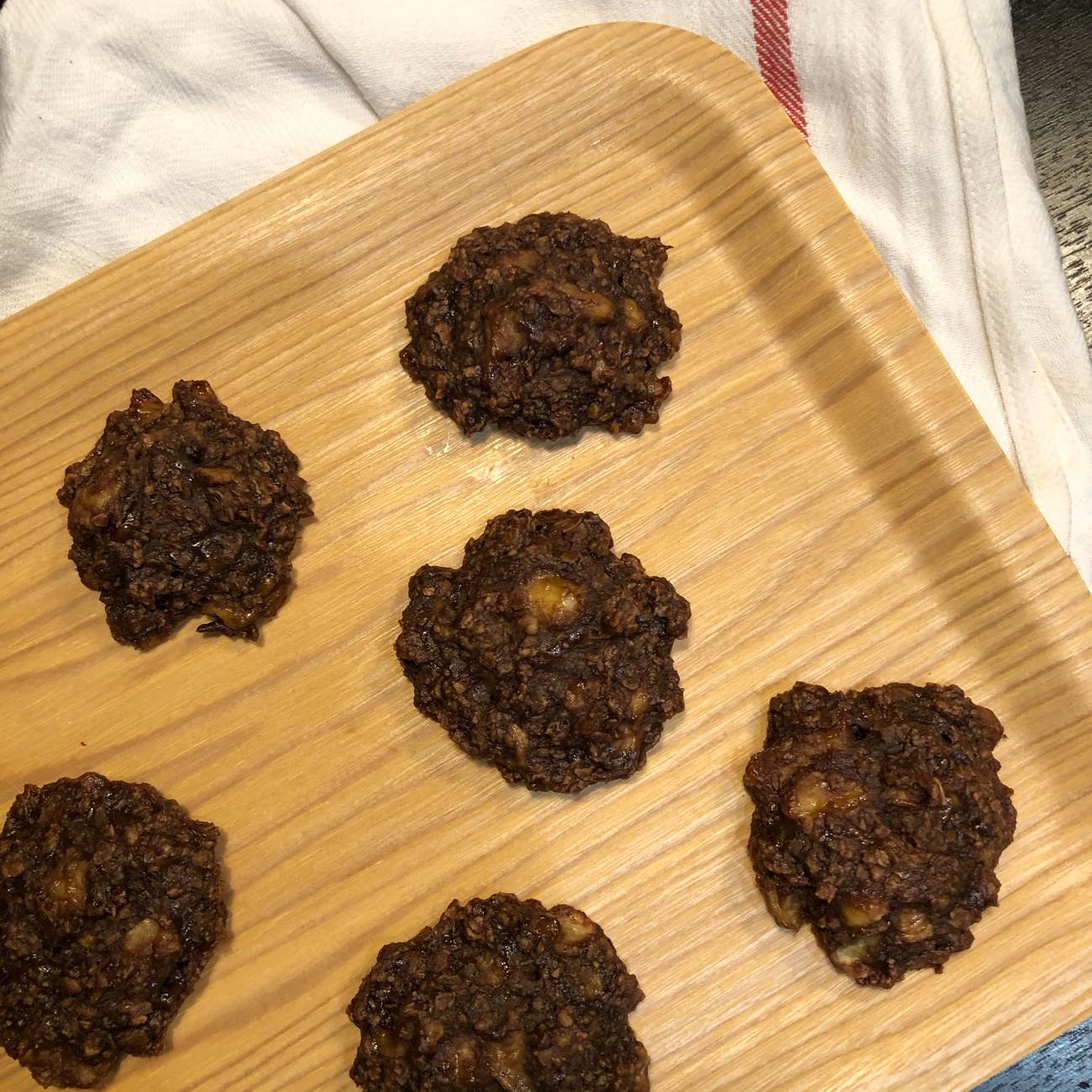 2
Crush 3 banana. Add nutella and oats
3
Make tablespoon sized rounds and bake at 170°C/350°F for 15-20 min.

180g flour
5 tbsp cocoa powder
1 tsp baking powder
1 tsp salt
50g dark chocolate
30g butter
2 eggs
150g sugar
2tbs vanilla sugar
confectioner's sugar

1
Mix these ingredients — flour, cocoa powder, baking powder, salt
2
Melt the chocolate over a water bath. Add butter and stir it all.
3
Eggs, sugar, vanilla sugar — make it fluffy Melt the chocolate over a water bath. Add butter and stir it all.
4
Add the chocolate-butter mixture and stir to combine. Then add the dry ingredients and mix until a tough dough forms.
5
Put in the refrigerate for 2 hrs.


Form the dough into walnut-sized balls and roll them in confectioner's sugar.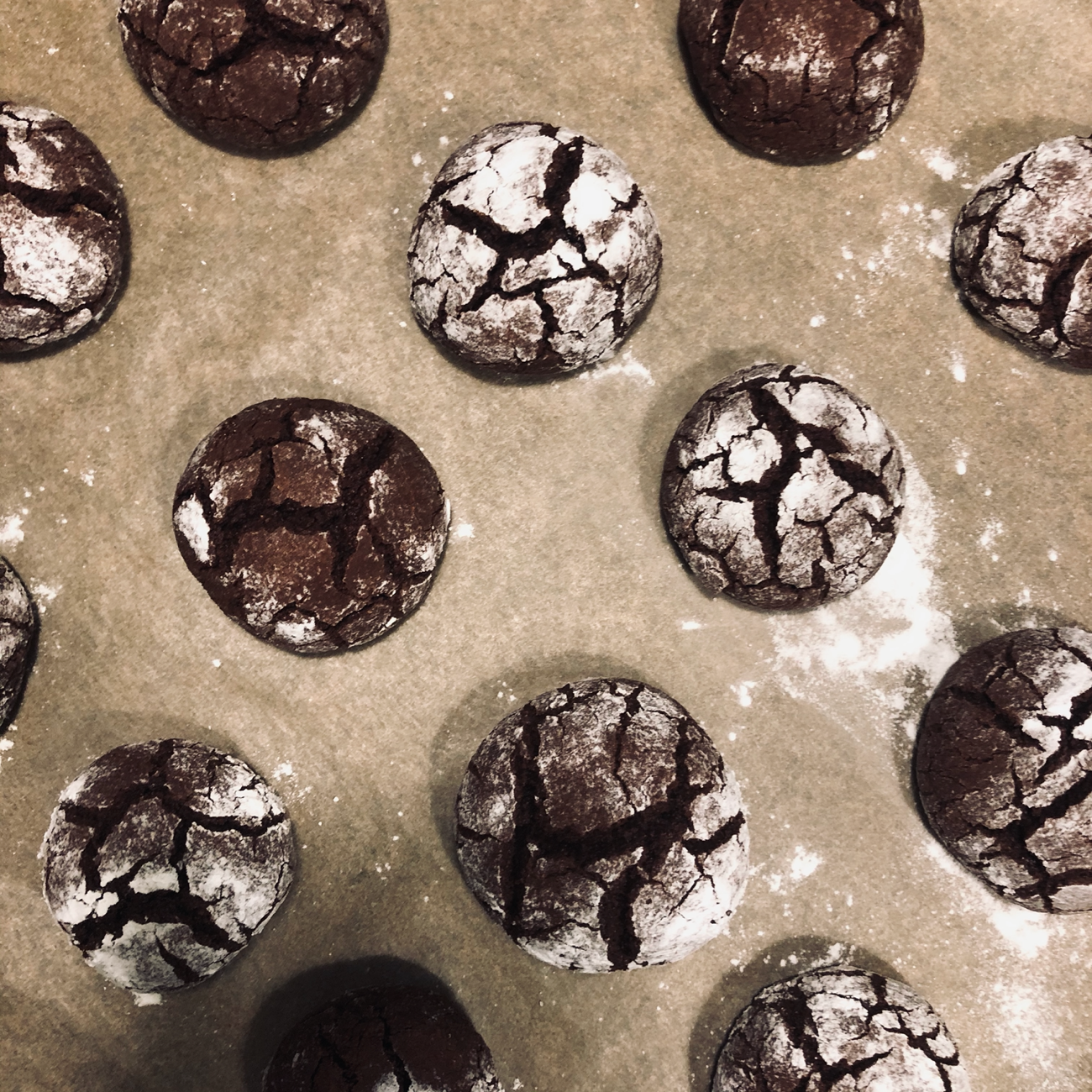 Preheat oven to 180°C/ 350°F.
Bake for 12 min.


milk
banana
barries (fresh or frozen)
ice-cream



280g butter
4cl espresso
2tbls honey
200ml milk
110 cocoa powder
200g flour
250g sugar
1tsp baking powder
1 vanilla bean
2 eggs
200g dark chocolate
200ml heavy cream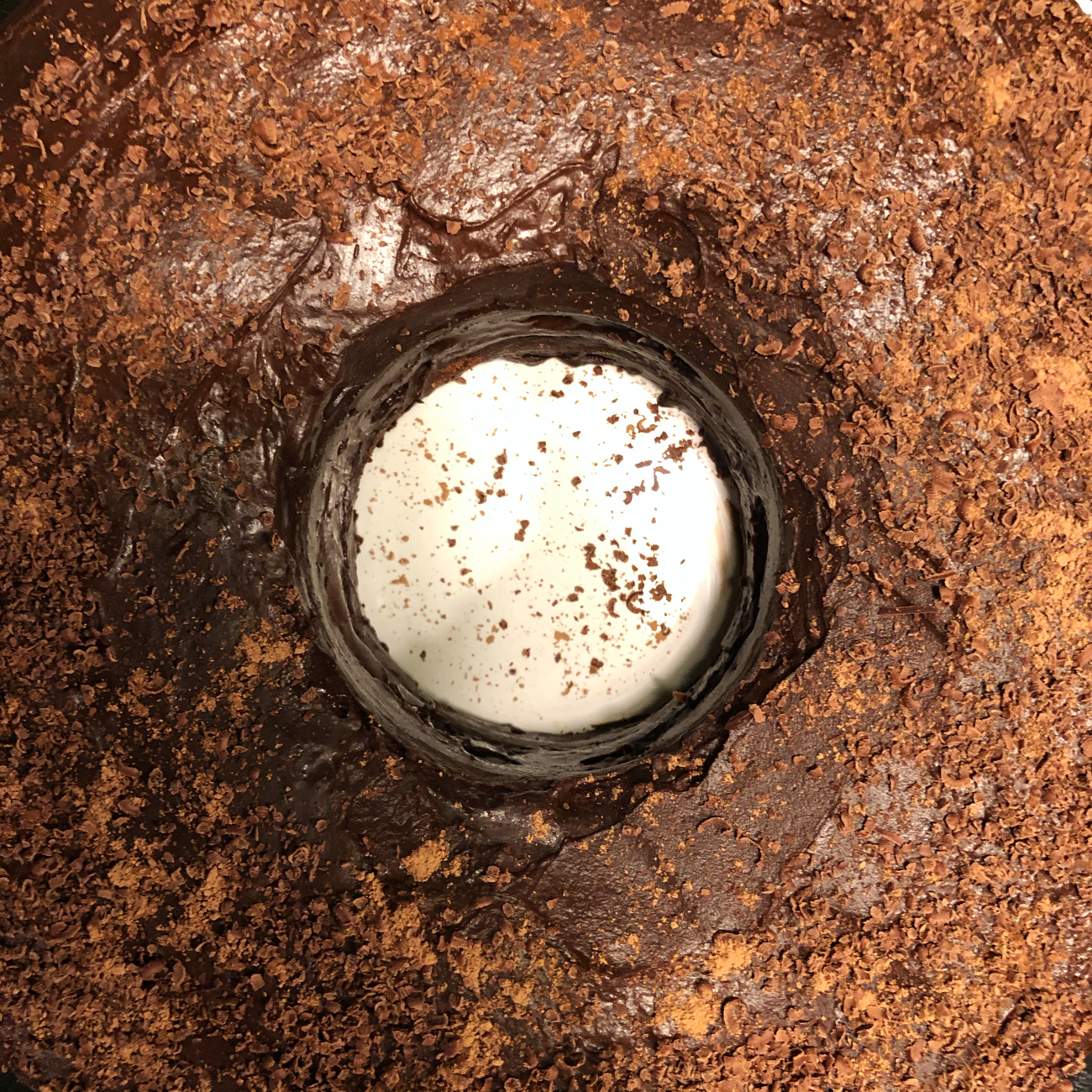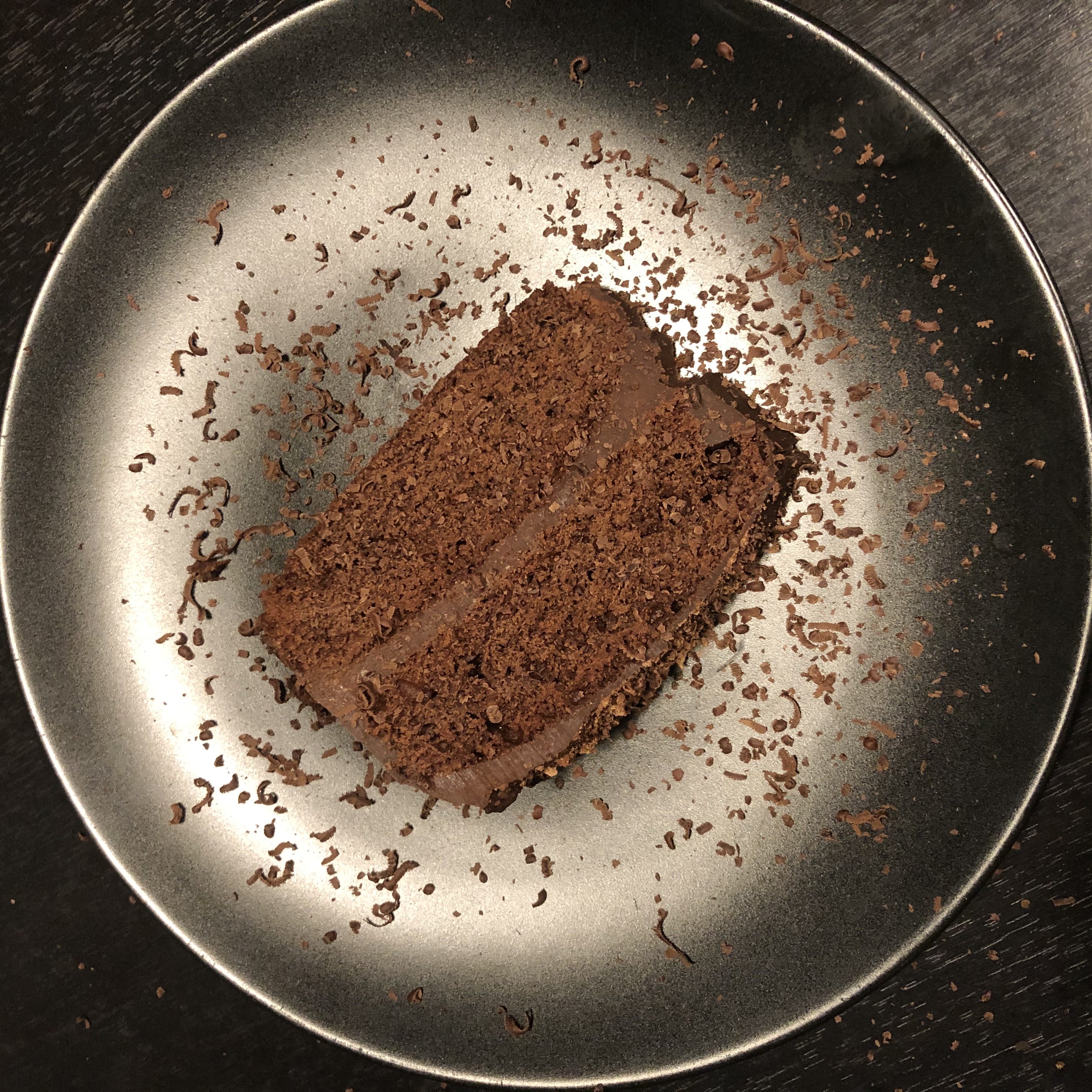 this recipe is from
kitchenstories
Preheat oven to 180°C/355°F. Place parts of the butter, espresso, honey, and milk in a saucepan. Slowly heat until butter is melted.
Whisk together cocoa powder, flour, sugar, baking powder and seeds from the vanilla bean.
Beat eggs until slightly foamy. Add melted butter mixture. Then slowly add in flour mixture and continue to beat until smooth.
Transfer dough to 2 springform pans. Bake in a preheated oven at 180°C/355°F for 25 min.
Chop chocolate. Heat heavy cream in a saucepan. Next, combine hot heavy cream, chocolate, and remaining butter in a large bowl. Stir until fully combined and set aside to cool for 8 – 10 min.
Release the cake and spread a generous amount of the chocolate mixture onto the first cake base.
Place the second cake base on top and cover the whole cake with the remaining chocolate ganache. Serve with a cup of coffee or tea.